Different players in solar can broadly be classified into three categories: 01. Solar cell manufacturer  02.Solar module manufacturer and 03. EPC Player for solar. Out of the above, why is EPC Player in solar important? And how Tata is the best? We will see this here in this article.
Solar Cell Manufacturer:
A solar cell manufacturer manufactures the solar cell in the solar industry and sells it to the PV module manufacturer.  Tata Power Solar is a solar Cell Manufacturer. It has cell manufacturing lines with a capacity of 300MW. It  can process both mono and multi-crystalline wafers of 125mm and 156mm sizes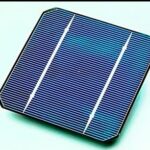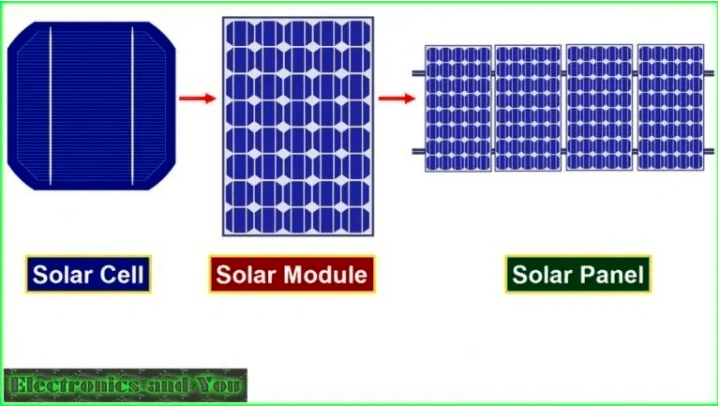 Solar Module Manufacturer:
A solar module manufacturer manufactures the solar modules in the solar industry and sells them to the EPC Player. 
Tata Power Solar is a solar modular manufacturer. The module manufacturing lines have an in-house production capacity of 400 MW for modules.
EPC Player in solar:
An EPC player procures the modules, inverter, cables and all the items from the market and installs the solar system at your premises. He is responsible for designing the solar system, procuring the materials and installing the system at your premises.
Tata Power Solar is an EPC Player in solar.  It is not only an EPC Player in solar, it has been ranking No.1 EPC player in solar for the last SIX years in a row.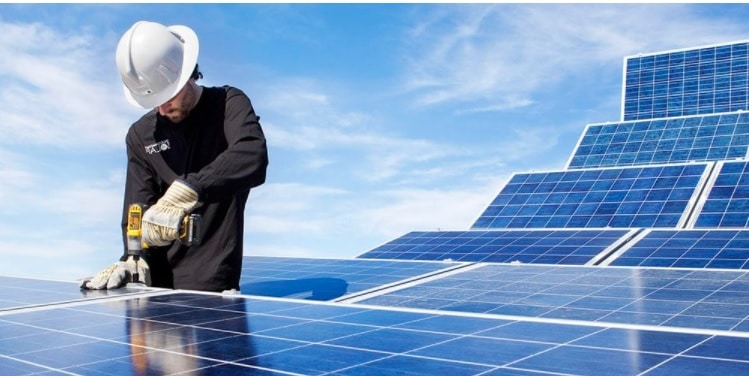 What is the meaning of EPC Player in Solar?
EPC Player means Engineering, Procurement and Construction Player. It is a particular form of contracting arrangement where the EPC contractor is made responsible for all the activities from design, procurement, construction, commissioning and handover of the project to the end-user or owner.
Why is the EPC Player in solar Important?
EPC Player is the person who is responsible for your solar rooftop efficiency. He is the main person/company with whom you are concerned, and have legal bindings.
It is one choice, the selection of which can make or break your investment in solar. It greatly affects the return on investment. 
Important criteria to consider while choosing the EPC Player in solar.
Chances of EPC Player shutting down within 25 to 30 Years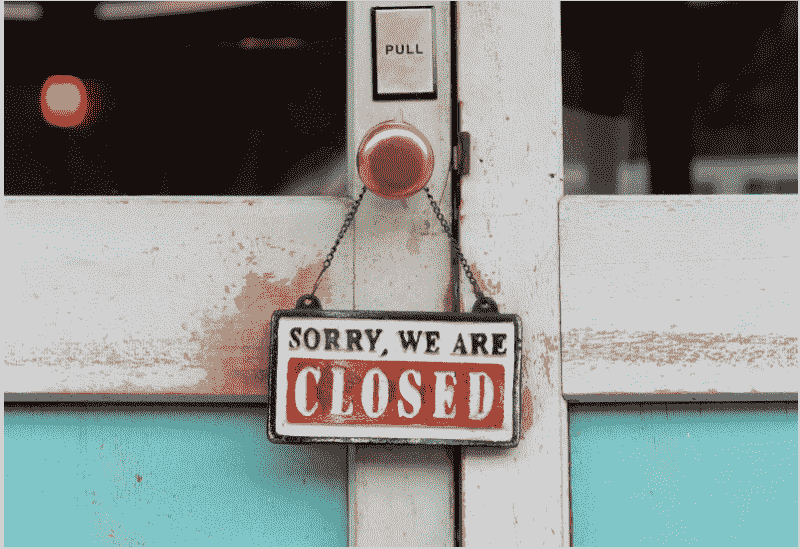 Since the solar plant has a long life of more than 25 years, the EPC Player becomes very important. The chances of survival of small players and local players lasting for such a long period is small. 
The shutdown can be triggered by any of these events happening: 
The death of the owner, 
The firm going insolvent, 
The firm makes losses from solar etc. 
This is especially true in the solar industry. R&D, product & price changes, changes in government policy are very frequent, the chances of loss-making hence are huge leading to the vanishing of the small players.
Experience of the EPC Player in Solar

The designing, the installation, the after-sales service all develop with the experience. You also get to know the EPC Player performance from the past installations.
QUALITY of the Products Procured by the EPC Player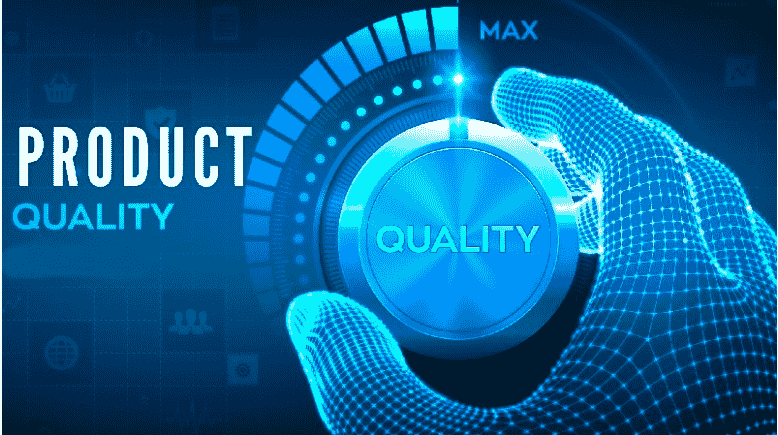 The products used should be of Tier-I brand only,  only the best brands can survive so long. 
Technical Expertise of EPC Player
There should be a good technical team to support. There are many challenges at the time of designing and installation. Unless the team is good even if the good products are procured the efficiency of the solar plant will be sub-optimum.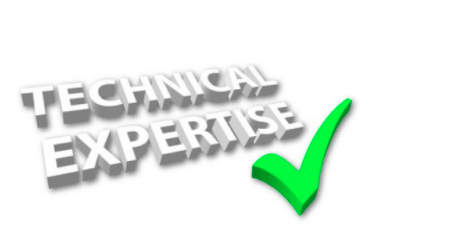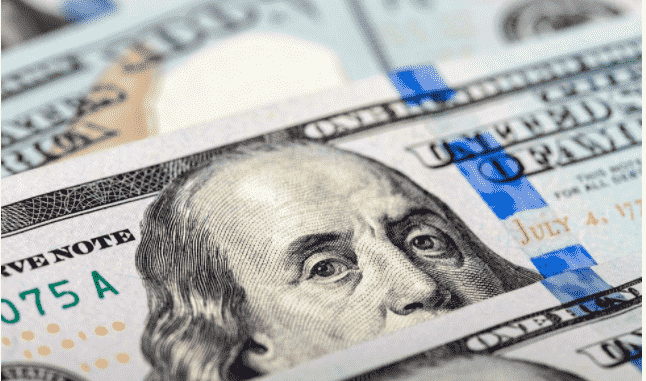 Financial Status  of the EPC Player
If the financial status is not good the company may not be able to overcome the rough weather often coming in the solar industry: Falling prices, rapid changes in the product, increasing no. of suppliers, reducing margins etc. Check the financial accreditation from reputed accreditation agencies such as  CRISIL, ICRA, CARE and Fitch, which will prove the financial position of the company
Vertical Integration:
A player with vertical integration is likely to have more advantages over only an EPC Player: They will have better technical know-how, more technical support, and will be more economical.
After Sales Support:
The response time should be fast in case of any problem. Else, you will be stranded in case of any malfunction of the solar rooftop system.
Vendor Credentials:
If possible ascertain the vendor core skills, competence and level of knowledge in solar power plant design and implementations, else check the vendor experience in the solar industry, the no. of projects handled, the size of the big projects handled, the recognition,  awards and ranking received especially related to the quality parameters from reputed solar agencies. ISO 9001 certification relates to quality management systems. ISO 14001 relates to environmental management systems. The ISO Certifications along with the past customer references give an estimated vendor credential.
Why is Tata Power the best EPC Player in solar?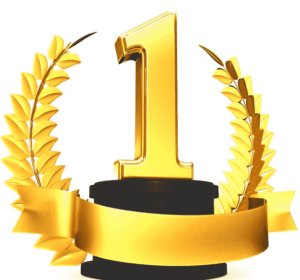 #No. 1 EPC Player Six Year in a row:

 
Tata Power Solar has maintained its number one position in EPC rooftop solar players for the sixth consecutive year in a row.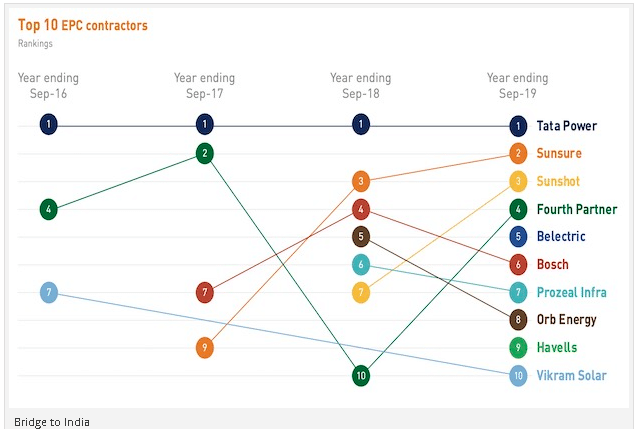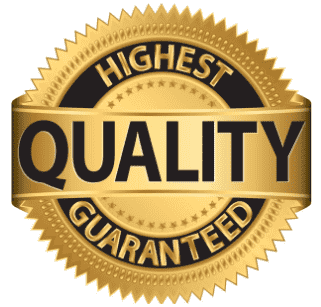 High Standards of Quality Maintained as an EPC Player
Tata Power Solar maintains a very high quality standard on all the EPC Parameters:
Solar Modules Used
Procurement of Materials
Designing
Civil Woks
Installation
SOLAR MODULES:  They are manufactured on leading edge module production lines by World class processes. They have reduced risk of failure warranty. They have reliability under extreme weather conditions. They are Potential Induced degradation free modules. They give greater Low Light Performance, longer product life, higher efficiency  and optimized power. Tata Power Solar is India's premier ISO 9001:2008 and ISO 14001:2004 certified integrated cell and module manufacturing facility.  For further details refer to the link: Thinking of buying solar panels? Why Tata Power Solar is the best.
PROCUREMENT OF MATERIALS: TATA Power Solar procures the best quality materials conforming to all the international and Indian standards.  It procures the entire equipment from wire to Inverter to PV Panels to nuts and screws, hence you get the materials as per Tata Standards. Since, Tata uses only the Tier-I, best quality of all items, you get Tier-I, best quality products only.
DESIGNING: TATA Power Solar has an expert design team to offer customized solar solution suiting local site conditions to ensure long-life.  It has in-house design and engineering team, efficient construction teams and deep industry and technology know-how are the forte of TATA in the utility scale solar project segment in India. The designing of the system is a critical part of solar plant efficiency. This means that you get the design from the most experienced and the best team in the industry
CIVIL WORK: TATA Power Solar takes the full responsibility and ensures that all the Civil work are done conforming to the international and Indian standards.  The construction is done to withstand high wind speeds of 150KMPH.
INSTALLATION WORK:  TATA Power Solar is responsible for the installation of the Solar Plant at your site. Hence, the installation is done considering the best practices in the industry. Consider for eg. a lightning arrestor along with the three earthing connections is done during solar installation, which is not done by any other installer to my knowledge. The wiring connections are done with the best connectors so that there is no leakage of current. The installation guidelines are well laid out and defined so that you get the best plant efficiency.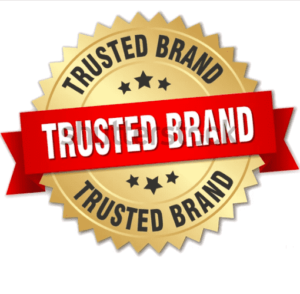 Large Satisfied Customers
Tata has a large customer base of satisfied customers. Tata is a partner of choice for 30000+ and 15000+ residential customers. The satisfaction can be assessed from the fact that the total no. of claims received in three decades of operations is only 0.07% on panels.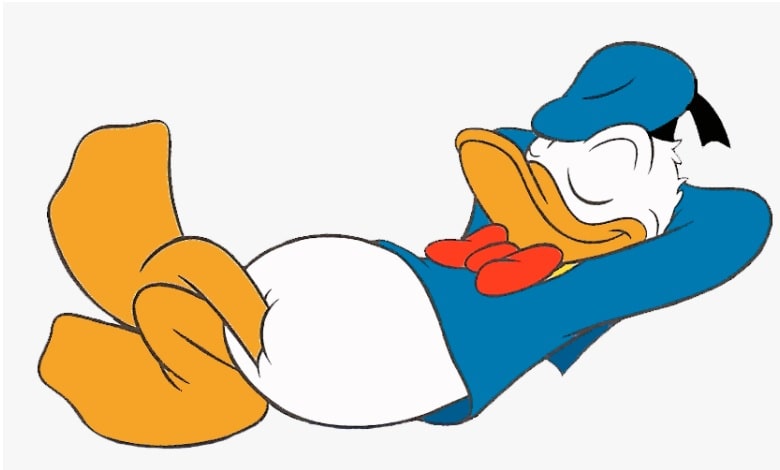 Customer Convenience:

  
Tata Provides Turnkey Rooftop Solution. All the materials are provided by TATA Power. The entire Bill of Materials(BOM) is of High Quality and provided by Tata Power. All the essential services such as net metering & arranging financing of solar assets are taken care of by Tata Power in association with its authorized channel partners.
It is a one stop solution for other items/services of customer need. Metal roofing+Solar PV arrangement is with Tata Bluescope.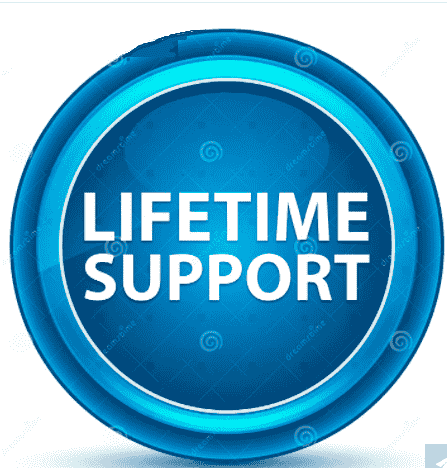 Assured Lifetime Service and Support: 
Tata Power is the only Solar EPC company serving customers for more than a solar system's designed life of 25 years. The complaint can be registered by One touch complaint registration through itaps (in-house data logger). TATA Power Solar is responsible for the after-sales service, which means you get the after-sales service as per the best standards of TATA. The parts are changed without fuss in case of any warranty claims.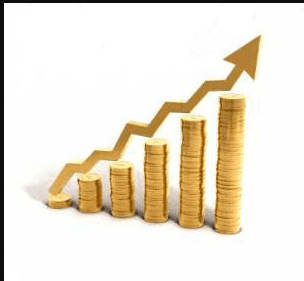 Minimum Energy Bills: 
Tata offers best in class Engineering, Execution & Product Performance. Each solution is customized as per customer requirement & infrastructure. You get high quality materials & workmanship to ensure superior product performance.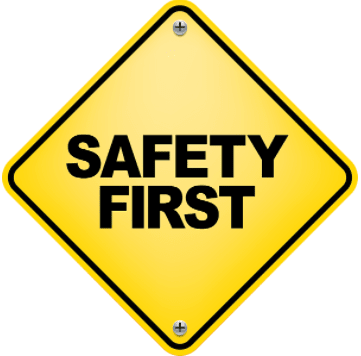 SAFETY
Safety is given highest priority, the system is designed keeping customers' peace of mind with adherence to statutory & safety standards in execution, quality visits to ensure safety of solar installation & premises. For instance, all installations are done with three Earthing and a lightening arrestor to ensure customer safety from current leakage.
As an EPC Player, it greatly enhances the responsibility of TATA and you as a buyer are greatly benefited from it.
Wide Range of Products to Choose From
The consumer gets a wide range of products to choose from:
Grid Based Systems from 1 KW to several MW's

Battery based Systems- off grid and Hybrid Systems with advanced battery protection logic with option of lead acid and Lithium Ion batteries.

Micro Inverter based grid connected systems which gives higher yield in case of partial shadow and soiling. They have Superior Safety, no DC aggregation on roof

Solar tree ideally suited for industries, villas, malls, housing societies, schools, resorts etc

Solar Artefacts: Power Shades with/without blinkers with Tubular steel structure column & trusses.
Various Purchase Model to Choose From
There are various options offered to customers to choose for purchasing the products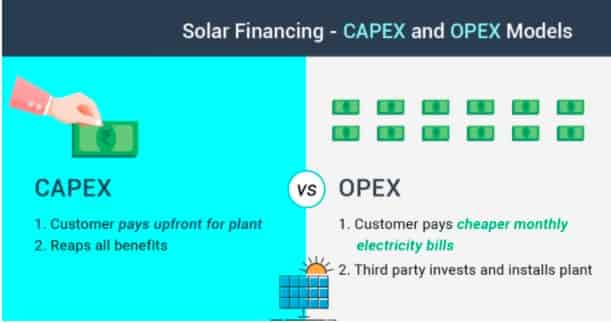 Capex Model
CAPEX(Capital Expenditure) Model : 100% upfront payment

CAPEX model with Financing:20% to 30% upfront payment, balance financed through tie-ups.
OPEX Model
OPEX (Operating Expenses) or RESCO (Renewable Energy Service Company) model, in which it provides energy to consumers from renewable energy sources, develops, installs, finances, operates and owns the rooftop solar power project ("Project"), and supplies power generated from the Project to the consumer on whose premises the Project is set up ("Customer") or to the grid through net-metering.
How Tata Power carries enormous responsibility as an EPC Player in solar?
Looking after each and every site in such a diversified area is tough, so you might be wondering how is Tata managing all the EPC Player responsibilities. So, here is the answer to it.
TATA's forte is Deep industry and technology know-how.  It has been in the power industry for 110 years, being established in 1911.  It is India's largest integrated solar company. 
In the Solar industry, it has 30 years of experience and is among the leading, pioneer and oldest solar manufacturers in India.
It has diversified experience in manufacturing with a vast product range. It has rich experience in distribution, dealer network, service and support.
Tata manufactures the solar cells, the solar modules and has vertically integrated the solar plant from manufacturing to installing to providing after-sales support. Which is unique to TATA.  
It has installed from very small installations of 0.6 KWp plant to large MW plants under diverse conditions of the globe.
TATA has consolidated all the experience and know-how to become the best EPC Player. In Solar Industry TATA has a large number of in-house teams consisting of :
Design & Engineering Team
Construction Team
Support Team
Service Field Engineers 
On top of it, It has an extensive quality Dealer Network.
Extensive routine training is conducted in a routined manner to train the field engineers, dealer manpower and its own teams. 
Elaborate systems with checks have been made to ensure quality installations.
There is a support system to escalate the calls and get support of any kind related to designing & engineering or installation.
There is a monitoring system for regular checks of the system installations.
Regular awards and incentives are given for best practices.
So, what this means to you as a user is that you get the best design, best product, best installation and best after-sales service. Only by being the best in all can one become the no. 1 EPC Player consecutively for six years in a row.  
Now that we have understood why Tata Power Solar is the best. Let us also look into the consequences of choosing a bad EPC Player.
The consequence of going for a poor quality  EPC Player in solar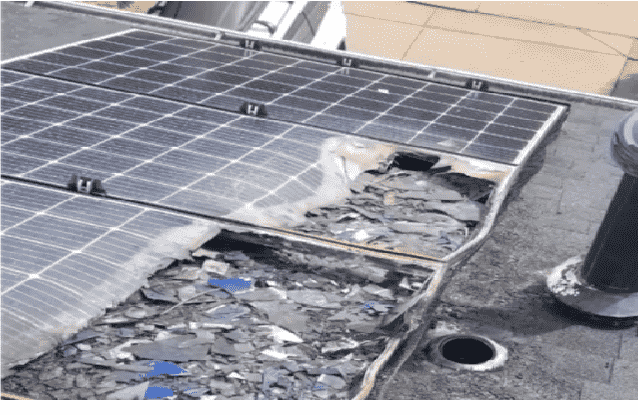 The causes of loss in the solar system can be many here's a list of important performance aspects that could be compromised in your solar power plant by an average or a poor quality EPC: 
01.Solar Module: The quality of the cell, ethylene-vinyl acetate (EVA), back sheet and glass that's been used in the modules makes a big difference in the degradation that will take place in the modules with the passage of time. Only Tier I modules should be used in solar plants. 5 kinds of losses occur in solar modules which were covered separately in my earlier article.
Here is the link for it. https://horizon4u.co.in/solar-plant-information/solar-panels/
02. Inverter: It is the most intelligent device in the solar system which controls and regulates the power coming from Grid, Solar, Generator etc. The efficiency of inverters will affect the output that we get from the solar system.  Among the components failing in solar plants, inverters occupy the topmost rank. Hence it is essential to have a Tier-I inverter. 
03. Corrosion in mounting structure: If the galvanization layer of the mounting structure is not thick enough it will lead to structural failures after a few years of installation. A high-quality EPC, in this case, will be proactive in ensuring the procurement of an optimum galvanized structure. 
04. DC-side SCADA monitoring: This is one factor that is not emphasized by an average EPC which just goes for an inverter–level monitoring system. Analytics on the DC side, e.g. string-level monitoring, implemented by a good EPC can lead to big improvements in revenue losses. 
05. Plant Designing:  For Proper site designing many inputs are critical, which will directly affect the output and the savings that you will get from the solar system. 
The details of the power outage during the day and during the night,  shadows that will be formed during different seasons and times of the day have to be analysed, the power backup if required for how many hours has to be defined. If the above factors are not considered properly, it will directly affect the utility/savings that you will get from the solar power plant. The designing defect may itself lead to 10% to 20% loss.
06. Plant Installation: Good Designing with improper installation, will offset all the advantages of good design. The main factors to be considered during installation are:
a. Cable Sizing: To reduce costs, if the under-sizing of the cables is done or bad quality of the wire is used or cable length is not optimized, it will lead to proportional power loss with respect to the plant output. 
b. Cable Laying and installation: If the connectors are of inferior quality or the junction fittings have loose connections, or the cable joints are not as per standards. All of these will result in power leakage, heat generation, carbon deposit, poor electricity flow, electricity surges and glitches, resulting in deterioration of the power output and reduction of the life of the equipment.
c. Earthing: If proper earthing is not done, in case of electricity leakage, it can become life-threatening, the potential induced differences may lead to deterioration of the PV system, reducing its life and output.