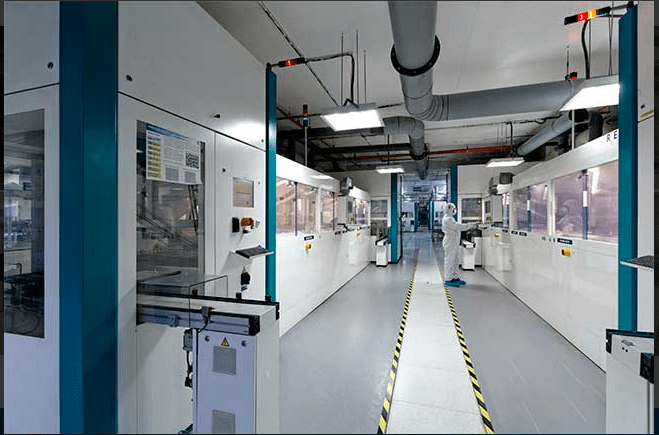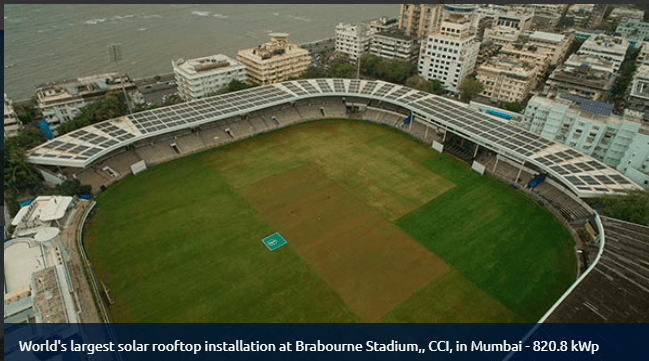 Are you thinking of buying solar panels? 
Are you confused about the various options available in the market at different price points?
Probably yes, there are so many options offering different solutions in the market that confusion is obvious.
This article gives a fairly good idea of what to look for in brands and  WHY TATA POWER SOLAR IS THE BEST BUY. 
The name TATA needs no introduction, it symbolizes TRUST, QUALITY, PATRIOTISM, CUTTING EDGE TECHNOLOGY, RELIABILITY, SOCIAL RESPONSIBILITY and many more. It is a leading brand in diverse fields. The name TATA creates faith, assurance of support and product quality. It gives confidence that you will not be cheated.
Well, all of the above was related to faith. Now, let's look into the facts to agree with me that Why Tata Power Solar is the best. Today Tata Power Solar has the most competent, experienced team with world-class products equal to the best brands in the world, if not superior.   Here, are the facts to substantiate what I am saying.
Tata Power Solar has been Ranked No.1 EPC Player for six consecutive years in a row.
EPC Player is the most important player in the solar industry. As a buyer you are mainly concerned with the EPC Player. EPC Player designs the system, provides the equipment and installs the solar rooftop. The EPC player also provides the after sales support and hence the importance. Tata Power Solar has been ranking as No. 1 EPC Player for the last six consecutive years, which speaks volume about the Tata Power Solar. 
For further read here is the link attached : 
https://horizon4u.co.in/why-is-epc-player-important-in-solar/
What makes TATA Power Solar, the trusted name in solar power solutions?
Tata Power is the country's first and the largest integrated power utility and their solutions are powering change in some of the biggest cities in the world.
Tata Power has experience in Power line for 110 years, established in 1911.
In solar power, Tata Power Solar is India's largest integrated solar company.
In the Solar Industry it entered in 1989 with a joint venture with TATA BP Solar. It has been in the solar industry for over 32 years as of 2021.
It has shipped 1.4 GW modules worldwide.
It has reduced the carbon footprint from earth of 10 million tons from solar power.
The Tata Power Solar panels have Superior performance and give maximum output.
The benefit of Tata Power Solar Manufacturing Edge :
It is a bankable Tier I, module manufacturer. 
Tata Power Solar is India's premier ISO 9001:2008 and ISO 14001:2004 certified integrated cell and module manufacturing facility.
Tata Power Solar has module manufacturing in-house production capacity of 580 MW and cell manufacturing lines with a capacity of 530MW.
Tata Power Solar can process both mono and multi-crystalline wafers of 125mm and 156mm sizes.
Over 1.6 GW of modules has been shipped globally in the past 20 years, supplying to North America (including US), Europe and Asian countries. 
Has expert design team to offer customized solar solution suiting local site conditions to ensure long-life
In-house design and engineering team, efficient construction teams and deep industry and technology know-how are forte of TATA in the utility scale solar project segment in India
Vast Experience of Tata Power Solar 
It has been successfully executing large complex projects to small residential projects over a long period of time. 
Tata Power Solar has the experience and expertise to design fully integrated and customized solar power plant projects. As India's largest solar power company, TATA has the prowess to manage solar energy projects of any scale and the much-needed know-how to work within the confines of regulatory policies and vast geographical parameters.
PROOF OF EXPERIENCE:
It is powering 13 states in India with 5.4 GW of Solar Energy
Tata Power Solar has installed over 17 utility scale solar energy projects across 13 states in India, These plants have recorded

higher power output than the predicted rate

, exceeding expectations in power generation and effortless maintenance.
Large installations:
50 MW – AC Solar PV Plant at Kasaragod Solar Park, Kerala, Estimated to generate 1, 01,048 MWh units of energy annually
95MW – Tata Power Solar, Dhuravan, Gujarat, reduces 1.67 lac Tonnes of carbon emission
17 MW – Tata Power, Mithapur, Gujarat performing at 83.80% performance ratio
3 MW – Tata Power, Mulshi, Maharashtra, Maharashtra's largest grid connected solar power plant, Powering over 2 million homes
100 MW – NTPC Anantapur, Andhra Pradesh, India's largest solar plant using DCR Modules
Tata Power Solar Meets International Quality Standards:
Tata Power Solar is recognized as one of the premium Tier-1 bankable solar panel and module manufacturers internationally. Tata Power Solar's PV modules are high on efficiency and have high durability.
INTERNATIONAL PROJECTS EXECUTED:
It has Over 1.4 GW modules shipped globally
257 kWp Bunde, Netherlands
3.411 MWp Sittard-Geleen, Netherlands
3.376MWp, Labish, Oregon, USA
2.948MWp, Ballston, Oregon, USA
5MW, Sønderborg, Denmark
30MWp across smaller projects, United Kingdom
1MWp, Awali Oil Field, Bahrain
3.8MWp, Herzogenrath, Germany
8.4MWp, Horslunde, Denmark
51MWp, Nees, Denmark
5MWp, Ferry Farm, West Sussex, United Kingdom
250kWp, Chichester, United Kingdom
385kWp, Ho Chi Minh City, Vietnam
200kWp, 2kWp x 100 schools across Sri Lanka
What the International Buyers are saying about TATA
"We are pleased to partner with Tata Power Solar, one of the oldest solar manufacturing companies in the world and part of a very respected group. Tata Power Solar complements us in its focus on quality. Our solar projects need a significant level of quality standards of the panels that are delivered on time and we feel Tata Power Solar will help us achieve that. We look forward to a fruitful partnership." –Mr. Mikkel Dau Jacobsen, Managing Partner, Better Energy Development A/S.
"In 2015-16, we chose Tata Solar to be our module supply partner. We chose them because Tata has a commitment to excellence & quality. It has a superb team; we can look forward to doing more business. We are also impressed by the ETHOS, Sustainability of Tata's." – Mr. David Maguire, Director, BNRG Renewables, Ireland
"We are delighted to partner with Tata Power Solar to jointly deliver this project for Toyota." – Mr. Gab Barbaro, Managing Director, British Gas Business Services
Tata Power Solar has executed Renowned Institutional Projects:
INSTITUTION PROJECTS EXECUTED :
Tata Power Solar has already partnered with more than 100 institutions such as schools, universities, non-profit organizations in implementing solar energy systems to meet their power needs. Tata Power Solar provides a range of solutions, even financially, to aid all institutes looking to take a green step for a brighter tomorrow.
Landmark Projects:
16 MW Rooftop Solar Power System – RSSB-EES, Beas, Largest Solar Rooftop Power Plant in the world, at a single site, on varied & fragile roofs.
146 kW Rooftop Solar Power System – HMR Institute of Technology and Management, The solar rooftop system fulfils the institute's 100% energy requirement.
Others: Thanjavur Segment: Institutional: Size:1.25 MW, Amritsar Segment: Religious Size:12 MW, Noida Segment: Institutional, Size:146 KW,  Chennai, Segment: Institutional Size:500 KW 
Tata Power Solar has executed World's Largest Installations in Commercial & Industrial Space:
Commercial & Industrial Installations:
Solar energy provides a good return on investment through the use of unutilized rooftop space and requires minimal maintenance. Investment in Tata Power Solar industrial rooftop solution ensures return on investment by reducing your electricity bills.
Landmark Projects:
820.8 kWp Solar Rooftop Installation – CCI Stadium, Mumbai,

World's largest solar-powered cricket stadium rooftop installation

on a cricket stadium, at Cricket Club of India, Mumbai
1 million kWh of solar power per year – GE, GE's six key manufacturing and maintenance sites in India
120 kW Vertical Solar Power Farm – Dell,

India's largest vertical solar farm

2.67 MW Solar Plant – Carport, Cochin International Airport Ltd., Largest Carport in India
Tata Power Solar has powered millions of life in Homes:
RESIDENTIAL PROJECTS
Investing in rooftop solutions leads to great savings while protecting the environment.
LANDMARK PROJECTS:
10.8 MW ROOFTOP SOLAR POWER SYSTEM – ANERT, KERALA, distributed rooftop systems of 1-5 kW
5.25 KW SOLAR SYSTEM – SUVIDHA HOUSING SOCIETY, BENGALURU, INDIA, 32 systems commissioned
Tata Power Solar offers Easy Financing Options:
There are Hassle-free and Easy Financing Schemes tailormade for both Residential Customers as well as SMEs and C&Is.
RESIDENTIAL CUSTOMERS:
Instant EMI Option
Minimum Documentation
No collateral
Low Interest Rates
Door Step Service
BUSINESS HOUSES:
There are various tailor-made financing options to suit the need of business houses.
CAPEX (CAPITAL EXPENDITURE) FINANCING:
CAPEX through PSUs and NBFCs
Key features – 5 -15 years tenure, 25 – 30% down payment, RoI – 7.5 – 14%
Usually, collateral required from 25 – 50%
Collateral-free option also available under an exclusive scheme for Tata Power Solar Customers
OPEX (Operating Expenditure) Financing:
Zero or minimal upfront payment
Savings from Day 1 – Monthly outflow much less than regular electricity bills
Tenure – 5 – 25 years
Asset can be in own name or financer's name
No hassles of plant maintenance or insurance
Option for the following schemes:
Pay-As-You-Go (PPA)
Financial Lease
Operational Lease
Tata Power Solar also offers an Insurance facility
The solar plant has a long life and it's a capital expenditure and the investment is not meagre. The warranty covers the performance warranty but there can be mishappening, in the form of fire, storm etc over which none have control.
Hence, TATA solar has come out with another innovative feature of Solar Insurance by having a tie-up with TATA AIG.  By paying a small amount as a premium you can ensure your solar investment. Under the insurance you covered the following:
INSURANCE COVERAGE :
*Fire/ Lightning/ Explosion/Implosion/ Aircraft Damage/ Riot, Strike, Malicious damage /Storm, Tempest, Flood, Inundation/Impact Damage/*Landslide/Rockslide/ Bursting/Overflowing of Water Tanks, Pipes/ Missile Testing Operations/ Leakage from automatic sprinklers/Bush Fire/ Earthquake/ Terrorism/ Forest Jungle Fire/ Spontaneous Combustion/Theft.
Tata Power Solar offers Most Advanced Remote Monitoring Software:
Tata Power Solar has the first state-of-the-art NOC (Network Operating System) centre in India.
Features & Benefits of Remote Monitoring:
The system enables remote monitoring and management of solar rooftop systems
Highly configurable performance monitoring
Live data tracking and analysis for proactive maintenance and support, ensuring maximum plant uptime
Users get real-time access to their plant performance
Notification and Service Intervention Alarms
The awards won by Tata Power Solar is a proof of its quality
There is a long list of awards that Tata Solar Power has been awarded over the years. We are mentioning the awards won in the list below:
Tata Power Renewables bagged award for "Project Developer of the Year for Maharashtra" 2021
'Best Service Provider of the Year: Asset Management Turnkey': Year 2021.
 Best asset management team – EPC Utility Solar 2020
Gold Award for "Rooftop Solar EPC Company of the Year: 2020
Solar Roofs Maharashtra State Excellence Award 2019
Rooftop EPC Company of the year' at the Punjab & Haryana State Annual Solar Awards 2019
Global Performance Excellence Award 2018 (The internationally recognised award that reflects the evolution in the field of quality).
'CII Performance Excellence award 2018
Award for Optimizing operations with Artificial Intelligence from Microsoft 
 Dun & Bradstreet – Everest Infra Awards 2017
"Smart Importer – Solar" award 2017
Export Award 2017
Platinum award for Healthy Workplace organized by Arogya World of USA
Unnatha Suraksha Puraskara for safety practices  from National Safety Council of India
International Safety Awards from British Safety Council 
Solar Week Excellence Awards 2017
The Solar PV EPC Company of the Year – Utility Scale Award 2018
Mr Ashish Khanna, MD & CEO, Tata Power Solar, has been conferred with the 'Outstanding Contribution To Industry Development' Award
IMC Ramkrishna Bajaj National Quality Award NQA award 2017
Dun & Bradstreet – Everest Industries Infra Awards 2016
Gold at Healthy workplace in India Awards 2016
Voted the #1 company in Solar Industry awarded by Solar Today.2016
'Leading EPC – Solar' award 2016
Best Solar Player of the year award2016
MNRE's Rooftop Solar Power Projects' Award 2016
Rooftop Solar EPC Company Award 2016
Excellence in Cost Management 2015
Rooftop Solar EPC Company of the year Award 2015
Intersolar Award 2015
INDIASOL PV Supplier Award
IMPACT Business Award for Innovative Models Promoting Adaptation and Climate Technologies amongst several international applicants.
EFY Award 2011
CII – EHS Award 2011
Samman Patra from the Government of India
Technovation Awards 2011 December
Golden Peacock Award 2011
FICCI Annual Award 2008-09
Mr K Subramanya, CEO felicitated as "Electronics Man of the Year 2010"
EFY Readers' Choice Award for the Year 2010
State Level Export Award for the Year 2007-08 & 2008-09
EFY Readers 2009
 Golden Peacock Innovation Award for the Year 2009
Unnatha Suraksha Puraskara
EEPC Export Excellence Award 2007-08 & 2006-07
State Level Export Award
ICAI Award
Srishti Green Cube Award
Certificate of Merit for Best Presented Accounts & Corporate Governance
Enertia Awards
Project Milestones further shows Tata Power Solar's growth consistency
1989:  Tata Power and BP Solar join hands to establish Tata BP Solar
1991: The first solar manufacturing facility is set up: 3 MW capacity, 100 mm round cell
1995: Carbon footprint reduced by 6,918 tons
1999: Powered Asia's largest telescope at Hanle, J&K for Indian Institute of Astrophysics through a 31.5 kWp SPV hybrid power plant
2000: Carbon footprint reduced by 163,762 tons
2000:  The first company in India to upgrade cell manufacturing with a plasma-enhanced vapour deposition system
2021: Module manufacturing expansion initiated – foundation stone laid for a new 10-acre facility at Bangalore
2002: India's first solar heated pool developed for Rashtrapati Bhavan, New Delhi
2003: Largest industrial solar water heating system developed for the Kerala Co-operative milk federation with a capacity of 60,000 litres
2004: Initiated electrification of over 400 villages with 100 solar power plants in Chhattisgarh with CREDA
2005: The Chhattisgarh rural electrification projects win the Helios award by BP, the best global project of social importance in 2004-05
2005:  Carbon footprint reduced by 980,037 tons
2005: Powered computers for use by 75,000 students and senior citizens in Emerald Isle, Sri Lanka using solar
2006: Executed over 40 offshore platform
2007: 8000 homes installed with solar lighting
2007: Tata Power Solar becomes the largest cell manufacturer in India by increasing capacity to 52 MW
2007: Expanded module manufacturing capacity to 85 MW
2008: 70+ surface and submersible solar water pump systems installed in perpetual drought-prone Anantapur district
2008: Rail Vikas Nigam Limited commissions 28 4.41 kWp SPG systems for IPS charging at the North Western Railway
2009: Initiated installation of over 86 microgrids in Leh aggregating to a capacity of 1 MW over the span of the next 4 years
2009: Tata Power Solar expands cell manufacturing to 84 MW
2010: 1 MW grid-connected power plant executed in New Delhi for Tata Power Delhi Distribution Ltd
2010: 15,000 solar home lighting systems in various villages of J&K through JAKEDA and 700 solar home lighting systems and 10 (40 kWp) for KREDA installed
2012: Completed over 40 MW grid-connected power plants across India including 17 MW grid-connected power plant in Mithapur, Gujarat for IIPL
2013: Completed 10 MW for Jindal Aluminium Limited, largest to date in the state of Karnataka
2014: Expanded module manufacturing capacity by 60% to 200 MW
2014: Commissioned India's largest solar power project of 50 MW with NTPC Completion
2014:Commissioned the largest rooftop solar plant in South India for Murugan Textiles
2015: Won a 100 MW Solar Power Plant Project from NTPC, including domestically manufactured cells and modules, at Andhra Pradesh
2015: Commissioned a 12 MW Rooftop Project for RSSB-EES, the world's largest rooftop solar power plant
2016:

100 MW – NTPC Anantapur – project

commissioned using domestically manufactured cells and modules

2017:  Expanded module manufacturing capacity by 100% to 400 MW
2017: Expanded cell manufacturing capacity by 65% to 300 MW
2017: Tata Power Solar achieves the milestone of shipping 1 GW modules worldwide.
2018: Tata Power Solar installed World's largest solar rooftop installation on a cricket stadium, at Cricket Club of India, Mumbai
2018: Optimizing operations with AI" Award
2018: Tata Power Solar achieves the milestone of shipping 1 GW modules worldwide.
2019: Tata Power Solar won 105MWp bid of one of the largest floating solar plants in the world to be installed at NTPC Kayamkulam in Kerala
2020: 50MW Kasaragod Solar Park
2021: Tata Power Solar doubles its manufacturing capacity of Cells and Modules to 1,100 MW
Tata Power Solar is an Indian Company meeting World-class standards:
"Solar power is a strategic need for India as solar power can potentially save around USD 20 bn.in fossil fuel imports annually by 2030. Sustainable domestic manufacturing industry can save USD 42 bn. in equipment imports by 2030 and create 50,000 direct jobs and at least 125,000 indirect jobs in the next 5 years, besides providing equipment supply security"  as per KMPG Report
Despite being one of the world's largest consumers of electronics, Imports account for more than 60% of domestic demand – Electronics industry was not given due importance during early stages of evolution – As a consequence, Electronic im-ports now are the biggest item. in India's import basket accounting for 23% of trade deficit – Asian economies such as South Korea, Taiwan and China have become significant global players and have succeeded in creating large scale employment…source KMPF report
China already has 7 of the 10 global "solar champions" and it is planning to make them even more dominant as solar energy becomes an increasingly important component of the global energy basket. 
India needs to strengthen itself in solar energy and it can't afford to repeat the mistakes of the Electronics industry. This can all be possible by promoting Indian Manufacturers who are making world-class products.
source of information: Tata Power Solar website https://www.tatapowersolar.com