Godrej | Security Solution
Godrej Security Solutions: Under this division, we provide comprehensive security solutions 01. Security Audit. 02. Security Consultancy, 03. Comprehensive Security Solution, 04. Health solutions 05. Annual maintenance and Security product Services.
The Security products are covered by two divisions: 
Home and Office Security Solutions.
Institutional Security Products
a. Godrej Home Lockers: We offer a wide range of home lockers like digital lockers, money lockers, electronic lockers, small lockers & electronic lockers in varying sizes and capacities. We have models with/without Alarms, with/without motion detection/vibrations sensors with mobile connectivity.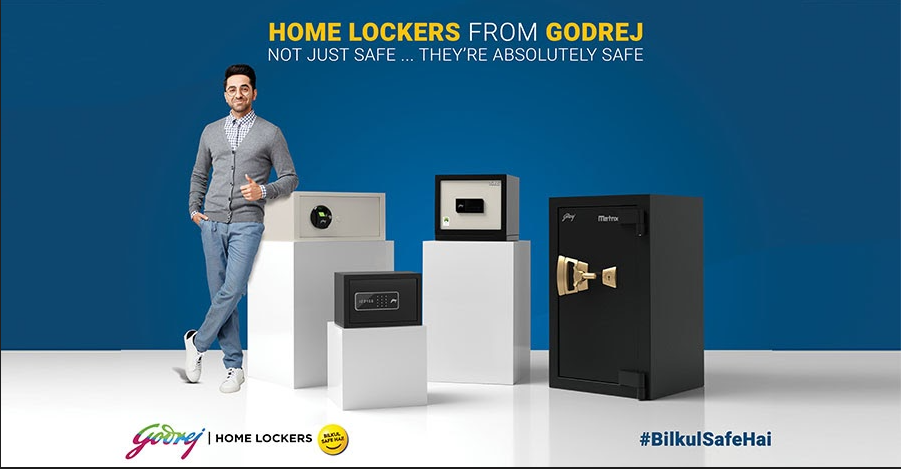 b. Godrej Fire Resistant Lockers: We offer Fire Resistant solutions for protecting the important documents against fire for 60 mins., 90 mins and 120 mins fire resistance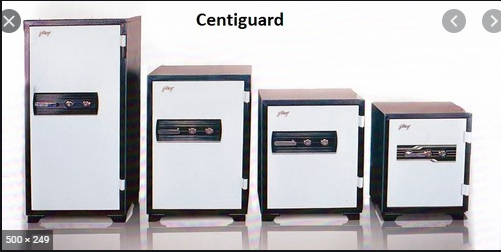 Electronic Security Products:
CCTV:

 

Keep an eye on everything with Godrej Home Cameras. Our wireless cameras for home are easy to install and use. You can now watch over your homes with our Home security cameras and stay at peace. Featuring

night vision, motion detection, and two-way audio

, Godrej Home Cameras allow you to watch over everything through your smartphone. Stay connected to your loved ones, no matter where you are, with our wifi cameras for home. Our Home cameras are equipped with intruder alerts to help you check on those you love, from anywhere. We have both IP and Analogue solutions.

Video Door Phone

s

: are equipped with all the latest features like an added camera, outside your door, to view a better area before letting anyone in your home. There are various options to choose from basic to most advanced features.

Alarm Systems

:

Our home alarms help you guard yourself and your family against risks of intrusions, whether you are at home or away. Our security alarms for home come with cellular communicators which allow the system to transmit an alert to stored contacts. In case of any intrusion, you can even arm or disarm the panel. Its motion sensors activate the inbuilt siren on sensing a threat, to provide you with an assurance that your home is secured, wherever you are.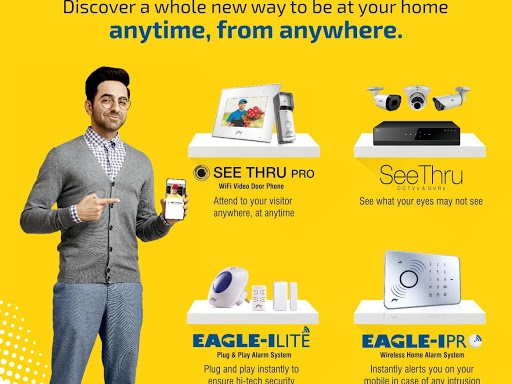 I. Physical Security Products: We offer high-security Safes, high-security Doors, Cash and Gold Safes, Safe Deposit Lockers(SDL), Fire Resistant Filing cabinets (FRFC), Fire Resistant records Cabinet(FRRC), Burglary Resistant Cabinets for Banking, Jewellery and high-security requirements.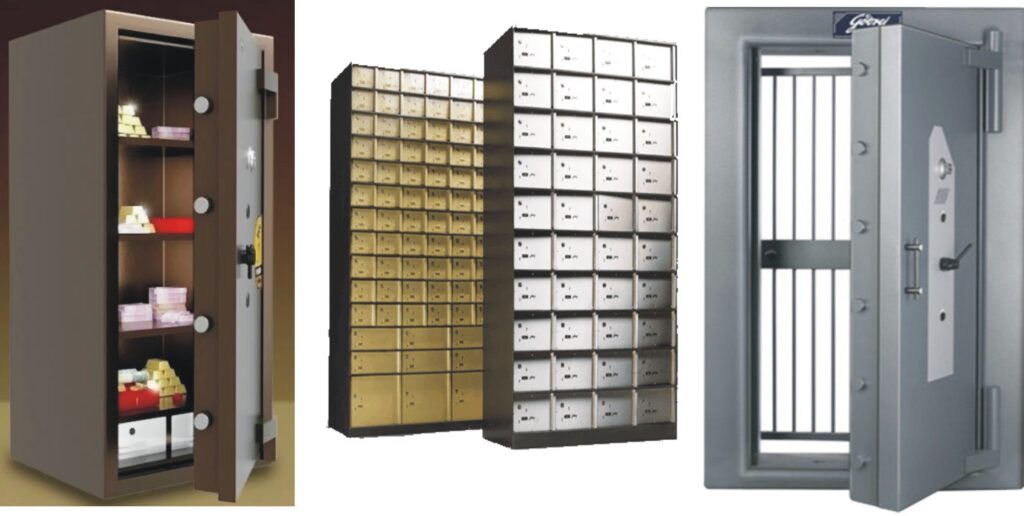 Perimeter Detection Intrusion System

:

Electro Fencing, Sliding Gates, Automatic Sliding Gate Systems, Automatic Swing Gate Systems.
Scanning Screening Solutions:

Hand Held Metal Detectors(HHMD), Door Frame Metal Detectors(DFMD), Baggage Scanners, Bomb and Explosive Detectors, Vapur tracer etc.

Access and Entrance Control Systems

:

We offer stand-alone and integrated solutions for access control and entrance control systems. We offer all kinds of Attendance recording machines, IR, Biometric, IRIS, Finger based. The entrance control systems consist of Swing Gates, Tripod Turnstiles, Crash Resistant Barriers, Key Management Systems, Automatic Boom Barriers, Flap Barriers, Full height Turnstiles, Tripod turnstiles, blocking bollards, Tyre killers, tyre rippers, Road Blockers, Automatic License Plate Readers.

Currency Handling Equipment

:

consists of loose note counting machines, bundle note counting machines, note counting sorters and UV